Commercial and Residential Epoxy Flooring In Los Angeles
At Epoxy Floors Los Angeles, we take great pride that our customers refer to us as the Best Epoxy Flooring Company in Los Angeles. We have years of experience delivering durable and stylish flooring options that leave a lasting mark on the homes and businesses we serve. If you want to have a beautiful epoxy garage system installed or to re-do Dodger Stadium with flake epoxy, or concrete refinishing, we have the systems in place to give you state of the art results. Think of us as your go to epoxy contractor near me.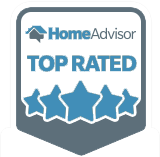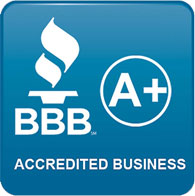 What is Epoxy Flooring?
Epoxy flooring in Los Angeles is one of the most long-lasting and versatile flooring systems available. Epoxy Floors Los Angeles is an epoxy contractor specializing in epoxy flooring and polished concrete that can transform your commercial, industrial and residential concrete floors into durable, functional as well as aesthetically appealing concrete epoxy flooring.
In the event that you need an epoxy contractor near me, Epoxy Floors Los Angeles has been providing expert epoxy floor coating and polished concrete for many years. Our past epoxy concrete projects will prove that we are the best polished concrete contractor in the area. Call us for a FREE quote.
Epoxy flooring by Epoxy Floors Los Angeles is designed to withstand heavy color and chemical stains. It is slip resistant and easy to clean as well. We create a high gloss flooring system thus there is no need to polish, strip or wax floors coated with epoxy thereby reducing operation downtime and maintenance costs.
Our epoxy coating consists of one part resin and one part hardener. When both are mixed they create a chemical bond resulting in a plastic-like material. When applied to a properly prepared concrete surface the epoxy material will perfectly adhere to the concrete surface amd will henceforth create a durable, tough and long lasting concrete flooring system.
Epoxy flooring systems installed by expert and professional contractors create durable, long lasting and aesthetically concrete floors. Epoxy Floors Los Angeles guarantees just that!
Epoxy Floors Los Angeles create epoxy flooring systems with loads of benefits for your commercial, industrial and even residential spaces. Your concrete floor will be a combination of form and substance with epoxy flooring solutions.
Epoxy flooring systems installed by expert and professional contractors create durable, long lasting and aesthetically concrete floors. Epoxy Floors Los Angeles certainly guarantees just that!
Creates a Durable and Hard-wearing Surface
Our epoxy flooring systems transform concrete floors into a high-performing, durable and seamless surface that can last for many long years. While concrete is one of the most durable flooring material, epoxy flooring can make concrete surfaces even more durable.
Creates Beautiful High Gloss Floor Surface
Our epoxy flooring system transforms an otherwise dull looking concrete into an attractive and appealing flooring surface. Our epoxy flooring creates a high gloss finish in a variety of colors, designs, and textures. Your choice can range from solid colors, customized colors to decorative patterns to suit your taste and preference.
Creates Smooth Surfaces that are Easy to Clean
Our epoxy flooring systems transform the concrete surface into a seamless surface that is easy to clean and maintain. Dust, dirt, and debris can be easily wiped off. This makes epoxy flooring ideal for food and beverage plants, packaging plants, pharmaceutical plants as well as commercial and industrial kitchens where total cleanliness is a top priority.
Creates Chemical Resistant Floors
Many warehouses, factories, industrial plants, as well as home garages opt for our epoxy flooring systems because their floors are protected against any chemical spills that are frequent in these areas.
When chemical spills occur they can simply and easily be wiped off without the appearance of any stains.
Long-term Cost Efficiency
Notwithstanding the initial cost of preparing the concrete surface and installation, our epoxy flooring systems will come out cheaper than other flooring systems in the long term. Epoxy flooring systems last for long years and do not require costly maintenance.
Epoxy flooring systems are impact and abrasion resistant thus they will not chip or crack despite heavy traffic from vehicles, equipment and hard blows from heavy tools. Since epoxy flooring systems reflect light, the need for artificial lighting is reduced to a huge extent.
Enhances Safety
Safety is always the priority of every home and business, most especially commercial and industrial establishments. Your floors should always guarantee the safety of your customers, visitors, workers, and family.
Our epoxy flooring systems are formulated to resist slip, impact as well as fire or heat. The high-gloss finish of our epoxy floors is able to enhance the brightness of the area by as much as 300%.
Creates Designated Work and Traffic Zones
Many manufacturing and industrial plants use our epoxy flooring systems to mark specific areas. The different epoxy floor coating colors are used to define forklift traffic zones, safety zones, and different work zones.
Environment-friendly Flooring Solution
If you wish to go green in your home or business our epoxy flooring systems is an environment-friendly flooring solution.
Easy to Quick Application
Our experienced and highly-skilled epoxy flooring installers can install our self-leveling epoxy products quickly and over existing or newly installed concrete surfaces without getting in the way of your business operations.
Discover how Epoxy Floors Los Angeles can transform your concrete surface into a more durable, long-lasting and aesthetically beautiful floor.
Garage Floor Epoxy
Garage floor epoxy is the standard of a durable, hard-wearing and good looking concrete surface for your garage. It provides maximum protection for your garage floor and can immediately transform your ugly and boring concrete surface into a functional and beautiful area.
Epoxy Floors Los Angeles garage floor epoxy is ideal for commercial and residential applications. It will make your garage have that showroom look and shine. You can choose from a variety of solid and custom made colors. You can also opt to add in some color flakes for a one of a kind look for your garage.
Epoxy Floor Coatings
Epoxy floor coatings are one of the best options for concrete flooring. A good epoxy floor coating preserves the structural integrity of the concrete surface to safeguard your flooring investment. They are also easy to clean and maintain.
Epoxy Floors Los Angeles installs epoxy floor coatings that resist chemical stains including grease and oil stains. It can be combined with chips or flakes to hide concrete imperfections and for a customized design. Additives can also be added to make your epoxy floor skid resistant and resistant to heat and fire. Epoxy floor coatings are ideal for commercial and residential applications.
Epoxy Floors Los Angeles Services
Metallic Epoxy Floors
Metallic epoxy floors are not only aesthetically appealing but also provide a lot of function. Metallic epoxy floors are created by adding metallic mica pigments to the epoxy floor to achieve a one of a kind seamless, chemical resistant, slip resistant and anti-microbial floor.
Epoxy Floors Los Angeles installs high performing metallic epoxy floors ideal for commercial, industrial and residential areas that experience high foot and/or vehicle and equipment traffic such as in warehouses, garages and showrooms.
Polished Concrete
Polished concrete is fast becoming the choice of homeowners, medical and educational institutions and retailers to name a few as a floor finish because of its advantage over traditional flooring systems.
Polished concrete is a multi-step process so you can choose the level of sheen you prefer from semi to high-gloss depending on your aesthetic and maintenance requirements. This makes polished concrete a versatile flooring application.
Epoxy Floors Los Angeles provides a degree of shine for your concrete floor to make it look like polished granite or marble. Experienced installers can replicate the stone color you prefer at the fraction of the cost. Polished concrete can also replicate a terrazzo look through a grinding process to expose the concrete surface aggregates.
Stained Concrete
Stained concrete can enhance the aesthetic look of residential and commercial concrete floors. Stained concrete is a highly versatile flooring system that allows you to achieve any imaginable design to suit your style, preference and budget.
Stained concrete allows you to add subtle colors, bold designs and custom designs. You can apply stains on existing or new concrete floors. Stains can also be added as concrete overlays. Stained concrete penetrates deep into the concrete surface and produces a permanent and fade-resistant color.
Depending on the look you desire Epoxy Floors Los Angeles allows you to choose from water-based stains or acid-based stains.  Water-based stains come with a full spectrum of colors which can also be mixed to expand your options. Acid-based stains chemically react with the concrete surface to create a look similar to granite or marble and are available in earth tones and terracotta.
Decorative Concrete
Decorative concrete is probably the hottest new trend in transforming concrete floors, patios, pool decks, entryways and other areas into an aesthetic decorative element. Decorative concrete is a safe, non-destructive and environment-friendly process. This process can also easily waterproof, repair and make the concrete floor slip resistant.
Epoxy Floors Los Angeles can make your concrete floor mimic the look of wood, marble, brick, granite, tile, slate at a fraction of the cost of these materials. Decorative concrete comes with endless opportunities after all. You can embed logos or any custom-made made designs to suit your taste, style, and preference.
Epoxy Flooring Applications
Epoxy Floors Los Angeles has successfully installed epoxy flooring systems in:
Residential and commercial garages

Malls, hotels, resorts and commercial building entrances and lobbies

Restaurants and cafeterias

Commercial and industrial kitchens

Supermarkets and retail stores

Schools and healthcare institutions

Warehouses, factories and manufacturing plants

Food & Beverage and Pharmaceutical plants
Epoxy Floors Los Angeles can help you explore every possibility to combine designs, beauty and functionality to suit your preferences and styles.
Epoxy Floors Los Angeles has been providing professional and expert epoxy flooring installation for many years. We understand your need to work with highly-skilled and experienced epoxy flooring installers.
We guarantee all of our work! Call us now for a FREE quote. Discover what an epoxy flooring system can benefit your home and business in Los Angeles, California! Entrust your epoxy flooring project only to the experts and professionals! Call us for a FREE quote.