Many home and business owners are now discovering a flooring secret with limitless design opportunities. With Los Angeles, California decorative concrete you can achieve any design you have in mind. Decorative stamped concrete can make your concrete floor replicate the look of marble, brick granite, tile, slate and more at a fraction of the cost of these materials.
By using Los Angeles decorative concrete you can now spend a large portion of your renovation budget on other parts of your home or business. Decorative concrete is now one of the more popular trends in transforming gray, plain and boring concrete into magnificent decorative elements.
Epoxy Floors Los Angeles produces award-winning decorative concrete with various finishes ranging from the glamorous but affordable to the trendy high-end finishes. The main goal of our decorative concrete finishes is to create a beautiful space out of your existing or new concrete.
We have the most modern tools and equipment needed to apply decorative concrete based on the design you have in mind. We also have expert and experienced decorative concrete installers that can handle any of your custom requirements.
GET A NO OBLIGATION
FREE QUOTE
Fill out this form and someone from our team will reach out to you shortly.
Kinds of Decorative Concrete
We offer many options for decorating concrete including:
Stamped Concrete Overlay. A combination of textures and colors can make your concrete surface have a look similar to rows of pavers or bricks. Stamped overlays are installed on top of the existing concrete slabs and where your custom designs and textures are applied.
Concrete Acid Stain. Acid staining creates a colorful, smooth and glossy concrete finish. Color tints show off the natural beauty of concrete in a tasteful and stylish manner. Concrete acid staining is often used in home terraces, café patios, hotels aas well as in art museums.
Knockdowns are added over concrete to create high-quality flooring. These non-slip and textured surfaces are available in a wide variety of stone, brick and tile finishes.
Trowel-On. This gives regular concrete a textured finish. A thin layer of cement is troweled to replicate the patterns of rippled stone, natural slate or other smooth finishes. We coat the finish in multiple color tones. We have used this decorative concrete option in restaurants, hotel and office building lobbies, patios and walkways.
Benefits of Decorative Concrete
Decorative finishes and coatings transform dull concrete into works of art. Aside from its aesthetic appeal, decorative concrete comes with many key advantages:
Tough and Durable
Concrete is probably the most durable flooring surface available. Decorative concrete increases the durability, strength, and longevity of concrete floors. It is resistant to high foot traffic, molds, mildew, dust, dirt, debris and heavy loads. It is long lasting and maintains its luster for many years.
Resistant to Scratches
Decorative concrete floors are high-quality floors that will not scratch even when subjected to high foot traffic as well as heavy vehicle and heavy equipment traffic. This saves you a lot of money in maintenance, repair and replacement costs.
Flexible Design
Decorative concrete can be installed on existing or new concrete surfaces with a wide variety of design options. You can create your own unique stamped patterns, polished look, stains, and acid etch which is not possible with other flooring solutions. We have modern concrete mixing equipment and can install decorative concrete in different methods to create your custom designs.
Low in Maintenance
Decorative concrete floors are sealed with epoxy and acrylic coatings making them resistant to moisture and stains. So you need not worry about stains or warps destroying your concrete floor. All decorative concrete floors are easy to clean and require minimal maintenance. All that is needed is a little sweeping when the need arises. all in all these translates to savings in money, time  as well as in upkeep and repairs.
Affordable
Decorative concrete is a durable flooring option that makes use of existing or new concrete making it affordable. It is resistant to damages from regular wear and tear making it cost efficient in the long term. Since decorative concrete can replicate the look of the natural stones in unlimited designs and patterns at a fraction of the cost makes decorative concrete cost one of the most affordable flooring options available today.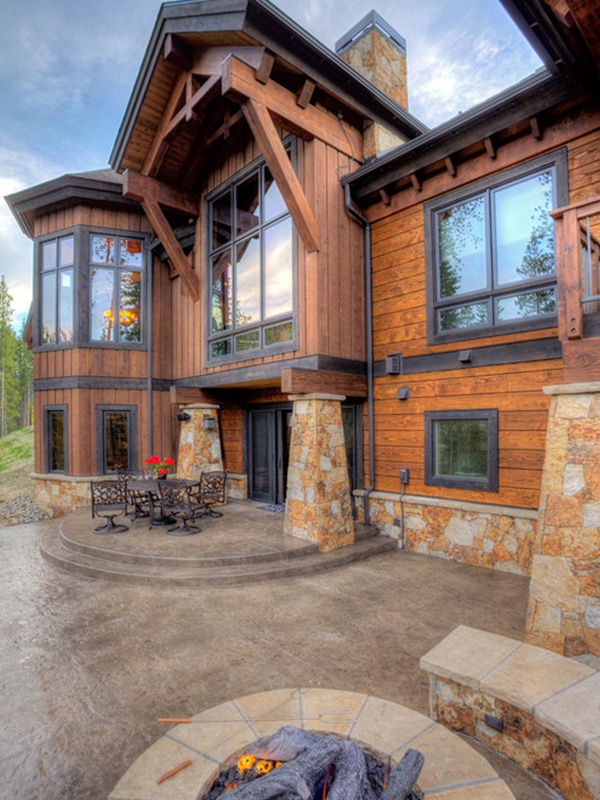 Quick Installation
Decorative concrete overlays can be applied over existing concrete saving the trouble of demolition. We can quickly transform your old concrete slab to make it look like new again. We can also give your new concrete a custom finish.
Eco-Friendly Option
Your home or business space definitely comes with concrete flooring. With Los Angeles decorative concrete, you will not need to install more materials on your concrete floor. All that is needed is to stain the concrete floor with your desired design or pattern and seal the floor or apply a concrete overlay with your customized design and patterns.
Decorative Concrete Los Angeles is an art form and must be done with precision. Our Concrete artisans have perfect attention to detail! Call us now for a FREE quote.
<< Home Page